Awhlee is the Awheeo version of Olie Polie, he was created when an Owli Clone got fused with Awheeo's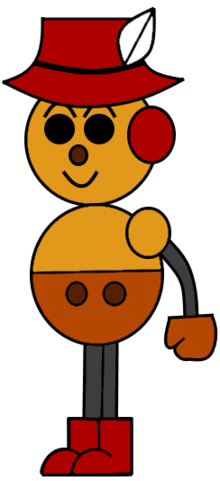 DNA, he is Owli, Pawleeh, Cuuchee, Cuu and Zoweeh's brother, he is friends with Awheeo, Mawio, Beelee,Weegee, Beegee, Keewee, Meegee, Luweegee, Scientistgee, Yubee,Wrane, Twenkal, Kep, Funkeeh, Spunkeeh, Rozeeh, Weegee Clone 7734, Malleo, Samalleo and Rozeeh Jr.
His best friend is Awheelee and his close friends are Wuulee, Scuuwee, his enemies is Olie Polie, Pollie Polie, Ghostubee, Billy Bevel, Screwy,Ghosteegee, Ghostalleo, Samaweegee, Samasqeegee, Sqeegee, Mr. Krabs, Fatran, Hypneegee, Hypnalleo, Luigi, Plankteegee, Maltroegee,Maltrolleo, Eubie, Wayne, Twinkle, Kip, Jax, Wiki, Tini, Pookie and Fran. When he says "Chomp", a giant power pellet will drop on your head, he is also part of the Pac-Owli Army.
Ad blocker interference detected!
Wikia is a free-to-use site that makes money from advertising. We have a modified experience for viewers using ad blockers

Wikia is not accessible if you've made further modifications. Remove the custom ad blocker rule(s) and the page will load as expected.