Professor Owli is an Owli Clone who wanted to be a professor, he is a scientist, adviser of Miss Treeangal,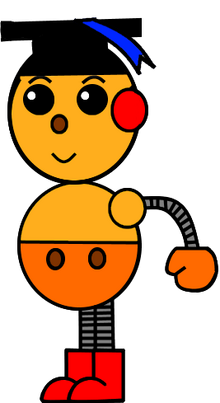 the step-brother of Owli, Pawleeh, Cuuchee, Cuu and Zoweeh after Professor Owli wanted to join the Powli Family, he is the wife of Professor Pawleeh who is also part of the Powli Family, Professor Owli is known to create air technology for the Powli Family in Sky Gee HtraE (like planes, weapons, accessories, engines, zeppelins and etc), he is friends with Scientistgee, Inventorgee, Yubee, Wrane, Twenkal, Kep, Mazeeh, Rozeeh, Greegee, Meegee, Samalleo, Beegee, Marioxs and Greehee.
Professor Owli is enemies with Dr. Scientisteegee, Dr. Scientistalleo, Eubie, Wayne, Twinkle, Kip, Fran, Olie Polie, Pollie Polie, Billy Bevel, Screwy, Stephanie Polie, Sophie Polie, Jax, Wiki, Tini, Maylleo, Stubler, Aunt Mellie, Luigi, Uncle Zooter, Peenee, Weewee and Weenee. Professor Owli also created Dr. Owli, Dr. Pawleeh, Dr. Zoweeh, Dr. Cuuchee, Dr. Cuu, Dr. Pawlena, Dr. Awhlee and Dr. Lawhuwleoj.